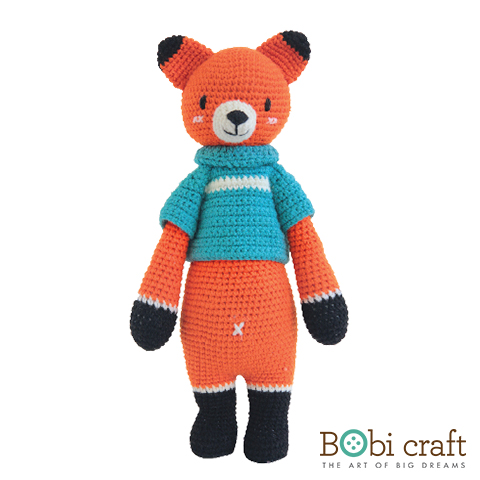 The Bobi concept
Bobi Craft was born from the love of handmade. Our ultimate goal is to bring wool and fabric craft to a stage of art and uniqueness as well as supporting poor and disavantaged people to have better lives. Our toys are bringing along not only their cartoon cuteness, but also a touch of reality to your children, helping them to experience the non-digital world, away from smartphones and tablets, the foes of children's creativity.
Introduction
Bobi Craft is a market leader in exporting wool craft. All Bobi Craft's products are manufactured in line with EN71 standard, the set of specific safety requirements for toys sold in the European Union. Bobi Craft products highly focus on quality, design and concept. This is our targeted competitive stragety.
Our misson
As a young and energetic company in the field of handicraft production, we have two primary missions: - Bringing to the world our premium quality and uniquely beautiful handmade yarn products, through our wide range of toys, gifts, and other children's products. - To provide fulfilling employment and on-the- job training for our workers, with a special emphasis on improving the lives of the handicapped.
Our vision
Our 10-year vision is to become a leading comapny in the field of crafts procured from wool and other fabrics, in 3 key sectors: home decorations, gifts, and children toys. In the process, we are creating jobs for people from orphanages and other less fortunate circumstances in Vietnam.
Business culture
We are a team of more than 400 people who love handmade. We carry in our hearts a passion for details and an enthusiasm for the highest standards. We aim to always maintain a friendly and open working environment to provide the best place where people can express their love for creativity and artwork. Fair working conditions are also something that we are very proud of, with equal chances provided for women and disabled people to develop their careers.